Fraunhofer IISB - Advanced power electronic solutions for conversion, supply, and storage of electrical energy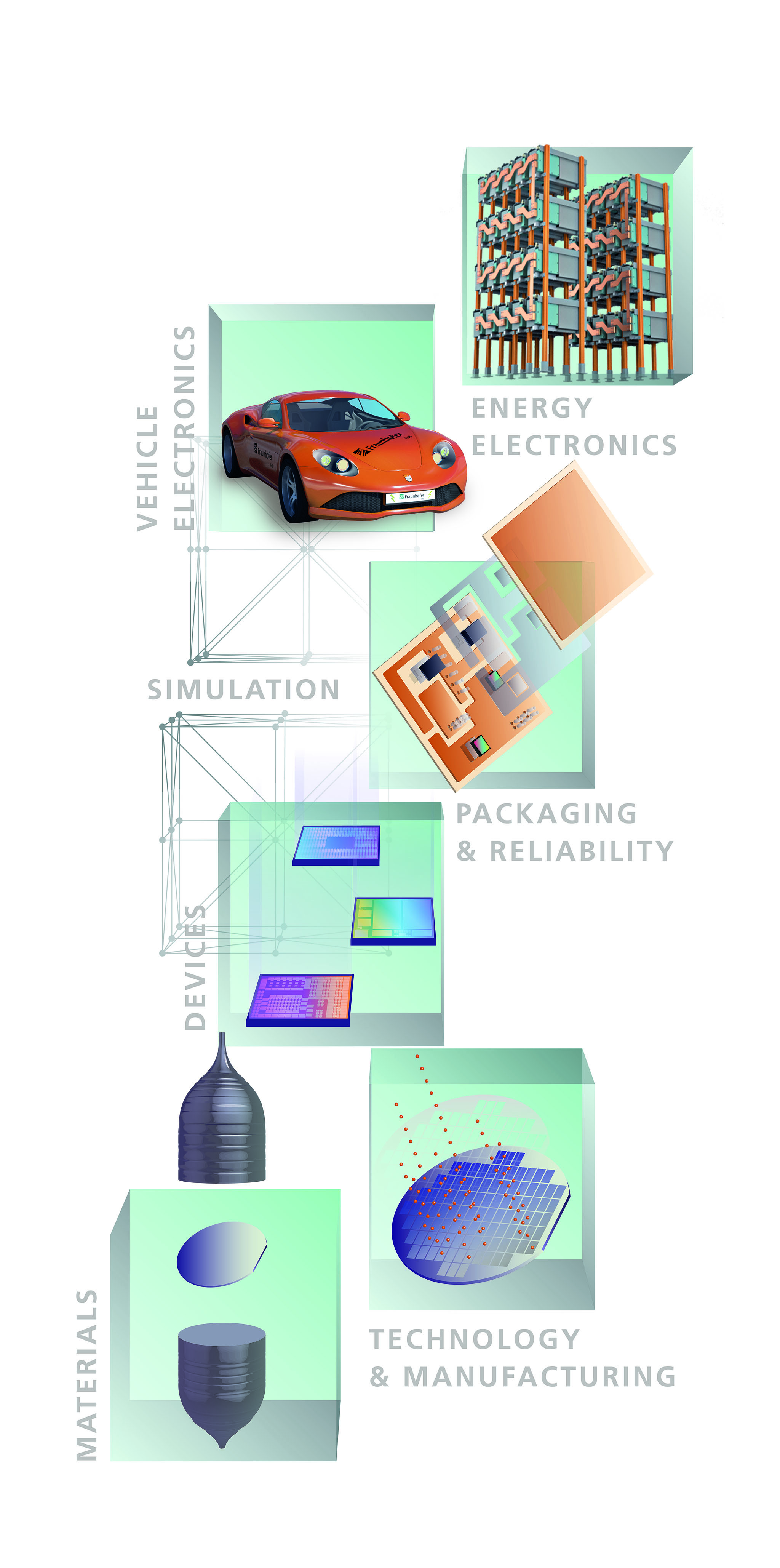 The Fraunhofer Institute for Integrated Systems and Device Technology IISB conducts applied research and development in the field of electronic systems for application in, e.g., electric mobility, aerospace, Industry 4.0, power grids or energy technology. In this connection, the institute uniquely covers the entire value chain - from basic materials to whole power electronic systems (for detailed information visit our research areas).
As part of the Fraunhofer-Gesellschaft, the IISB does contract research for industry as well as public authorities. On that note it is the institute's main objective to provide excellent research for its industrial partners and to set technological benchmarks as one of the leading research institutions in electronic systems. A tightly woven network build out of local and international partnerships and cooperations helps to carry these aims into effect.
Semiconductors and power electronics
With its two business areas, semiconductors and power electronics, the IISB provides innovation and solutions in various specialized fields:
• materials development
• semiconductor technology and manufacturing
• electron devices
• packaging and modules
• vehicle power electronics
• energy electronics and energy supply systems
These services are supplemented by broad activities in test and reliability, simulation, characterization, and metrology.
In addition to silicon technology, the IISB has a strong focus on wide-bandgap semiconductors, especially silicon carbide (SiC). For SiC, the institute offers a complete technology backbone, including materials science, devices, modules, and their integration in highly efficient power electronic systems.